Note: Always contact your supplier to determine if the coronavirus (COVID-19) will affect your order.
View larger image
Ready to Ship
In Stock Fast Dispatch
rubber conveyor belt price
10-99 Meters

100-999 Meters

>=1000 Meters
More
50% Off Shipping Fee
Savings on first 2 orders (up to US $20 per order)
10% OFF
Any single order over $100.00
Get Coupon
Customization:

Customized logo

(Min. Order: 100 Meters)

Customized packaging

(Min. Order: 100 Meters)

More
Samples:
$40.00
/Meter,
1 Meter
(Min. Order): Buy Samples
Trade Assurance
protects your Alibaba.com orders
Alibaba.com Logistics
Inspection Solutions
You may also like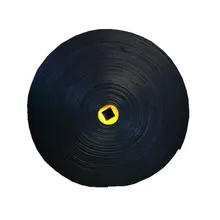 used rubber belt conveyor belt system price for sale
Ready to Ship
$20.00 - $30.00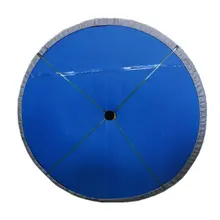 belt conveyor price for belt conveyor machine
Ready to Ship
$20.00 - $30.00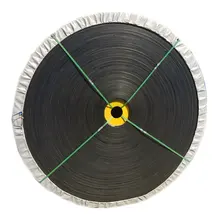 EP 100 EP150 EP200 EP250 315/3 EP400/3 400 EP500 500 600 EP630/4 EP800/4 800/4 3 ply 4 ply rubber conveyor belt
Ready to Ship
$25.00 - $30.00
used rubber pvc nylon cotton steel cord heat resistant sidewall cleated conveyor belt
Ready to Ship
$20.00 - $30.00
High quality best price car conveyor belt industrial PVC conveyor belt for sale
Ready to Ship
$20.00 - $30.00
Hot sale

Product Description

Tech Specification

Company

Testing Equipment

Packing&Shipping

FAQ

Contact
Report Suspicious Activity
Overview
Quick Details
Place of Origin:

Zhejiang, China
Brand Name:

Hengtuo/Gento
Model Number:

CC/NN/EP/ST
Product Name:

rubber belt conveyor belt
Material:

rubber,Polyester, Cotton, Nylon
Tensile Strength:

500-3000N/mm
Standards:

DIN, JIS, AS, GB, RMA
Advantage:

20 Years Production Experiences
Application:

Mining,Port,Cement,Steel, metallurgy,coal
Packaging & Delivery
Selling Units:

Single item
Single package size:

20X20X10 cm
Single gross weight:

3.000 kg
Package Type:

-- Maximum 500m per roll for rubber EP conveyor belts
--- Cassette package is available for abrasion resistant conveyor belts
--- One 20" container can load 6--8 rolls DIN-Y conveyor belts
--- One 40" container can load 8--10 rolls stone crusher conveyor belts
--- Inner is packed on round rubber core with 30cm diameter and 12cmx12cm square hole.
--- Outer is packed with one ply water-proof PP fabric
--- Customized package is available for rubber conveyor beltings
Picture Example:
Lead Time :

| | | | |
| --- | --- | --- | --- |
| Quantity(Meters) | 1 - 100 | 101 - 200 | >200 |
| Est. Time(days) | 13 | 15 | To be negotiated |
rubber conveyor belt price
Product

Rubber Conveyor Belt

Type

Wear-Resistant,

Impact-Resistant,

High Temperature-Resistant,

Cold-Resistant,

Chemical-Resistant,

Oil-Resistant,

Flame-retardant,

Ripstop Steel Cord,

Tube,

Bucket Elevator,

Chevron,

Corrugated Sidewall.

Width

300-3200mm.

Belt Material

Polyester, Cotton, Nylon, Steel Cord.

Tensile Strength

8-25MPa

Standard

DIN, JIS, AS, GB, RMA.

Application

Mining, Port, Cement, Steel, Metallurgy, Electric power, Coal, Machinery And Other Industries.

Free Sample

Yes. <<<Click here for get free samples.

Advantage

High Tensile Strength, Low Elongation, Good Flexibility, Oil&Heat&Cold&Flame&Chemical&Impact&Wear Resistant
Fabric Specs

Ply Thickness (mm/P)

Strength Series(N/mm)

Cover Thickness(mm)

width(mm)

Length(mm)

2ply

3ply

4ply

5ply

6ply

top

bottom

EP100

0.8

200

300

400

500

600

1.5~12

0~6

300~2500

300

EP125

0.85

250

375

500

625

750

EP150

0.9

300

450

600

750

900

EP200

1.2

400

600

800

1000

1200

EP250

1.4

500

750

1000

1250

1500

EP300

1.5

600

900

1200

1500

1800

EP400

2.2

800

1200

1600

2000

2400

EP500

2.5

1000

1500

2000

2500

3000
Grade of Covering rubber

Tensile Strength(Mpa)≥

Elongation At Break(%)

≥

Abrasion Loss

≤

(mm

3

)

Change Rate Of Tensile Strength And Elongation At Break After 70℃X168H Aging(%)

Laceration Resistant Type (H)

24

450

120

-25~+25

Abrasion Resistant Type (D)

18

400

100

-25~+25

Ordinary Type (L)

15

350

200

-25~+25
Item

Between The Fabric Layers

Between Cover And Belt Carcass

Cover Thickness 0.8-1.5mm

Cover Thickness>1.5mm

Average Value Of All Samples, N/mm, ≥

4.5

3.2

3.5

Lowest Peak Value Of All Samples, N/mm,≥

3.9

2.4

2.9

Remark: Highest Peak Value Of All Samples Shall Not Exceed 20N/mm.
3 production bases + 500 workers + 120 customers + 20 years experience
8 production lines for textile rubber conveyor belt (EP NN CC) +
7 production lines for steel cord rubber conveyor belt (ST) +
6 production lines for steel conveyor roller +
We can provide for you more than your imagine.
Hangzhou Hengtuo Machinery Technology Co., Ltd is a professional mining machinery production enterprises, was founded in 1999. Mainly products are belt conveyor machine, carrying roller / idler, pulley and conveyor belt.
Products are widely used in coal, ports, mining, building, Steel mills, electric power and other fields, in the domestic market to occupy a larger share and products are exported to Brazil, Australia, Russia, South Africa, Indonesia and many other countries.
1. Q: Which Products You Can Provide?
A: Belt: Nylon/EP/Canvas Belt,Muti-ply Conveyor Belt, Steel Cord Belt, Heat Resistant Belt, Oil Resistant Belt, Fire-resistant Belt, Anti-static Belt, Side-wall Conveyor Belt, Pattern Belt, Chevron Belr,etc.
Roller: Conveyor Roller, Head/Tail Pulley, Fram/Bracket,etc.
2. Q: Are You Manufacture or Trading Company?
A: There is no doubt that we are the factory. We have three production bases, one is located in Zhejiang Province, one is in Hebei Province, one is located in Shandong Province.
3. Q: What is your MOQ?
A: For stock of conveyor roller is 1 piece.
For stock of conveyor belt is 10 meters.
Other situation, please contact us, we will work for you 7X24 hours.
4. Q: Which Payment you accept?
A: LC, TT, Credit Card, Western Union, Cash.
We suggest you choose the TA (Trade Assurance) to protect your rights and that's show our confidence to deal with customers perfectly.
Verified Information
This information was Verified by
SGS Group and is valid for the following period:
2019/09/10 --- 2020/09/09
The information below covers both the Gold Supplier and its related companies, which are defined according to china laws and regulations, and which will also be clearly displayed in the full report >>
The competitive advantage of product line:
confidential
Production Capacity:
| Product Line Name | Production Line Capacity | Actual Units Produced(Previous Year) |
| --- | --- | --- |
| Conveyor Belt; Conveyor Roller; Conveyor | Conveyor Belt: 15,000,000 m2/year | Conveyor Belt: 12,000,000 m2 |
Export Market Distribution:
| Market | Revenue(Previous Year) | Total Revenue (%) |
| --- | --- | --- |
| South America | confidential | 10.0 |
| Eastern Europe | confidential | 10.0 |
| Southeast Asia | confidential | 20.0 |
| Africa | confidential | 10.0 |
| Mid East | confidential | 50.0 |
Production Machinery:
| Machine Name | Brand & Model No. | Quantity | Number of Year(s) Used | Condition |
| --- | --- | --- | --- | --- |
| Calendering Machine | N/A | 4 | 3.0 | Acceptable |
| Forming Machine | N/A | 4 | 3.0 | Acceptable |
| Vulcanizing Machine | N/A | 15 | 3.0 | Acceptable |
Testing Machinery:
| Machine Name | Brand & Model No. | Quantity | Number of Year(s) Used | Condition |
| --- | --- | --- | --- | --- |
| Rollor Abrasion Machine | N/A | 1 | 3.0 | Acceptable |
| Tension Tester | N/A | 4 | 3.0 | Acceptable |
| Vulkameter | N/A | 1 | 3.0 | Acceptable |
Production Flow:
Calendering

Forming

Vulcanization
Preview
Next
Real Case for Lower MOQ:
| Products Name | MOQ(in the last 12month) |
| --- | --- |
| Conveyor Belt | 50 meters |
| Conveyor Roller | 5 pcs |
| Conveyor | 50 meters |
Real Case for Large Contract:
| Products Name | Order(in the last 12month) |
| --- | --- |
| Conveyor Belt | 5,000 meters |
| Conveyor Roller | 9,000 pcs |
| Conveyor | 300 meters |
Short Lead Time:
| Products Name | Order(in the last 12month) | Shortest Lead Time |
| --- | --- | --- |
| Conveyor Roller | 5 pcs | 15 Days |